3&10 November, 2022
The series of International Symposia are designed to share the latest thinking on project leadership across an international research, policy and practice community. The main audience for this online symposium was our international peers; a secondary audience was the international professional bodies and key client organisations. One outcome was identifying and setting up links with key groups around the world.
The 2023, third International Symposium on Project Leadership in a Changing World will be held on 9 and 16 November. 
Agenda
November 3 (Morning Session)
November 10 (Evening Session)
Call for Papers – Special Collection: Project Leadership in a Changing World
As we face a changing world, we need to think differently about projects and their leadership. This special collection titled "Project Leadership in a Changing World" is an opportunity to examine the perspectives on leadership that are important to positively intervening in a changing world, in which the natural environment, technologies and society are in flux.
Guest editors:
Professor Jennifer Whyte, John Grill Institute for Project Leadership, School of Project Management, University of Sydney. Email: jennifer.whyte@sydney.edu.au
Dr. Mehdi Asadabadi

, John Grill Institute for Project Leadership, School of Project Management, University of Sydney. Email: mehdi.asadabadi@sydney.edu.au

Dr. Nader Naderpajouh,

John Grill Institute for Project Leadership, School of Project Management, University of Sydney. Email: nader.naderpajouh@sydney.edu.au
Special issue information:
1. Socialised leadership in projects and the context of a changing world
Projects do not have a good track record. They have been used extensively as part of the industrial, colonial endeavour that has led to a changing climate. With a focus on short-term gain, large projects in both the developed and developing world have destroyed first nations heritage (Joint Standing Committee on Northern 2020), been imposed on communities (Burballa-Noria 2018), and displaced peoples (Gellert and Lynch 2003, Gilbertson 2020).
A significant challenge for project scholars today is to establish, in a changing world, what role projects can play in achieving desirable outcomes for society, and how leadership can enable such outcomes (Whyte et al. 2022). This is not 'business as usual.' Scholarship is needed on the shifts in mindset required around what kinds of projects need to be delivered, what communities they affect and what impacts they have on natural environments. One starting point is in the promising new work that reconceives the nature of the project itself, emphasising the collective action and governance questions (Gil and Fu 2021) or shifting from a focus on asset delivery to new forms of projects such as decommissioning (Invernizzi et al. 2020) or threatened species recovery (Willemsen et al. 2020).
As our understandings of projects change, there is a need to reconsider project leadership. The change stimulates as shift in attention from a 'heroic' perspective to leadership to more systemic understandings of leadership as a socially situated construct. As we recognise projects as interventions into wider systems, we need to consider how the approach and actions taken by project leaders are embedded within the institutional context of the projects, with connections across organisations and society, and far-reaching consequences for future generations and for natural environments.
To recognise the role of projects as interventions into wider technological, societal and natural contexts (Grafius et al. 2017, Whyte et al. 2019, Whyte and Davies 2021), with predictable and unpredictable stresses and shocks (Naderpajouh et al. 2020), project managers and leaders need to focus on different indicators of project success. Recent studies show this shift is underway in the project studies literatures. For example, Sankaran, Müller et al. (2020) argue for a shift to motivation by a 'sustainability sublime' and recent work by Clegg et al. (2021) exposes the necessity of commitment to broader based value and purpose. This takes us far beyond a narrow concern with the incentives for one individual. We believe that achieving outcomes that are desirable, sustainable, resilient and socially just, requires new forms of scholarship that unpacks how project leaders make sense of a changing world.
There is need for more work to articulate the role of project leadership in the uncertain and changing world that we currently find ourselves in, including work on the interconnections between collective and individual actions. In this context, this special collection titled "Project Leadership in a Changing World" is a unique opportunity to enhance our understanding of current challenges in project leadership where leaders face change—with a specific focus on research that emphasises the social structure of leadership and situates actions within the institutional context of projects (Whyte et al., 2022).
2. Challenges and complexities of socialised leadership for projects in a changing world
Projects are future oriented (e.g. Nightingale et al. 2011, Huemann and Silvius 2017), and they reflect societal and political interests. In this context, project leaders are faced with new uncertainties associated with ecological risks, from social unrests, political conflicts, and climate crisis to pandemics, all of which require significant changes in current practices. These changes are interconnected, with dynamics of change in natural environments, technologies and society. Emerging questions range from strategic to tactical concerns and include: what projects do we need in a changing world? How do leaders deal with it, when a changing world becomes impossible to ignore in delivery of a project? How do project leaders make sense of the challenges and opportunities posed by the broader changes in nature, technologies and society?
The socialised approach to project leadership is emphasised as societies are undergoing rapid change as a result of the pressures of changing climate, conflict, disasters, and of encompassing a diversity of communities. For example, a socialised perspective to project leadership is essential in exploring role of projects as interventions to ecological dynamics, where the relationship between projects and natural environments has not been well explored, either in the resource consumption and exploitation through the supply-chain or in displacements that projects entail.
Technological dynamics, particularly in relation to the use of digital information, are also raising new possibilities to transform project delivery (Whyte 2019). While such information may be critical in understanding a project in the context of a changing world, there are new challenges and opportunities for project leadership in the use of project analytics and AI (Wijayasekera et al. 2022). One significant challenge here is to enrol such technologies as they are used by project leaders to discuss, inform and make decisions on the broader transformation agenda, using data to change how projects are delivered, rather than more efficiently delivering ill-adapted projects.
While project management has historically sought to buffer delivery from such wider concerns, the socialised approach to project leadership highlights the perspectives that encompass the diverse societal groups that have interests in the project; and the diverse understandings of value and challenges of political, power dynamics and engagement strategies that such a broader perspective raises. To understand how project leaders make sense of the changing world there is a need to bring together emerging work on a socialised understanding of project leadership (e.g. Whyte et al. 2022), and on the approach and actions of individual leaders (e.g. Merrow and Nandurdikar 2018, Floris and Cuganesan 2019, Drouin et al. 2021).
3. Focus on socialised leadership in a changing world: our call for papers
We are particularly interested in papers that instigate a critical study of socialised approach and encourage studies that provide insights in challenges—such as complexity of decision making in collaborative leadership scenarios, challenges of accountability and its resource intensive requirements, or psychological and organisational nuances that sacrifices efficiency in collective leadership approaches. In addition, we are interested in studying leadership from the organisational point of view instead of common individualistic methodological approaches. In this context, we aim to expand knowledge on how leadership responds to more than one of the dynamics faced in a changing world.
As we seek to foster scholarship on project leadership in a changing world, we share a common interest with this journal, Project Leadership and Society. However, this special issue is specifically focused on the socialised leadership that becomes important in adapting to and managing change, which may require changes in mindset and collective action more than persuasion or delegation of tasks. It encourages scholarship that looks into the interrelationships between managing and leading projects on the one hand, and economic, social, political and organisational contexts, on the other hand. Thus, such work considers projects as embedded within the broader social and organisational context (Aims & scope – Project Leadership and Society | ScienceDirect.com by Elsevier), but has a strong focus on how leadership addresses increasing change. In the context of socialised leadership in a changing world, we welcome a range of submissions that can be related to the following topics, but not exclusively or in any particular order:
Achieving desirable outcomes in collaborative context of project leadership
Socialised and transformational project leadership
Leadership in projects as interventions in wider systems
Project leadership and achieving resilience in a changing world
Future making as a form of collective inquiry
Addressing the differing rates of change within and outside project boundaries
Socialised project leadership and management and/or governance
Collective decision-making and project goal setting
Project leaders within the broader institutional context: the role of individuals in collective shifts
Socialised project teams addressing external changes: followers and leaders
Socialised project leadership and digital transformation
Post-colonial perspectives in collective leadership
Critical perspectives on socialised project leadership
Data-driven methods and analytics in socialised project leadership
Organisational dynamics of socialised project leadership
Socialised leadership to achieve sustainable, resilient and just futures
Socialised project leadership to achieve net zero: projects as interventions
Incentive mechanisms in socialised project leadership
Socialised project leadership in context
Accountability in socialised project leadership
We are open to related research questions that critically examine socialised approaches to project leadership in a changing world.
Finally, from a methodological perspective, we welcome both theoretical and empirical papers that can contribute significantly to project management theory and practice see the journal's website for a description of a variety of contributions: Aims & scope - Project Leadership and Society | ScienceDirect.com by Elsevier. However, the papers need to provide detailed and rigorous account of the methodology, as well as a clearly formed theoretical underpinning of the research.
Manuscript submission information:
As members of John Grill Institute for Project Leadership, the guest editors invite authors to participate in the annual Project Leadership in a Changing World symposium (in November 2022 and 2023), which may assist with articulating a well aligned submission to this special collection.
Important date: Submission due date: Dec 15, 2023
Early submissions are encouraged, and papers will be published on the rolling basis as they come in. The peer reviewing process starts as we receive the submission. Where submissions are made on December 15, 2023, the authors should expect the first decision by April 2024 and final decision by August 2024.
For author guidelines, please visit the website of the journal at:
References:
Burballa-Noria, A. (2018) The Case of the Forum against Unnecessary and Imposed Megaprojects. Apostolopoulou, E. and Cortes-Vazquez, J.A. (Eds.) The Right to Nature: Social Movements, Environmental Justice and Neoliberal Natures (pp. 155-167).
Clegg, S. R., Skyttermoen, T. and Vaagaasar, A. L. (2021) Project Management: A Value Creation Approach. London, Sage.
Drouin, N., van Marrewijk, A. and Müller, R. (2021) Megaproject Leaders: Reflections on Personal Life Stories, Edward Elgar Publishing.
Floris, M. and Cuganesan, S. (2019) Project Leaders in Transition: Manifestations of Cognitive and Emotional Capacity. International Journal of Project Management, 37(3), 517-532.
Gellert, P. K. and Lynch, B. D. (2003) Mega‐Projects as Displacements. International Social Science Journal 55(175): 15-25.
Gil, N. A. and Fu, Y. (2021) Megaproject Performance, Value Creation, and Value Distribution: An Organizational Governance Perspective. Academy of Management Discoveries, 8(2), 224-251.
Gilbertson, T. (2020) Compensating for Development at the in-between and Edges of Extractive Capitalism: Socio-Nature and Cultural Erasure in the Northeast Caribbean Colombian Coal Mining Region, PhD thesis, University of Tennessee, Knoxville, Tennessee.
Grafius, D., Kim, H. and Whyte, J. (2017) Ecological Interdependencies of Infrastructure Projects. International Symposium on Next Generation Infrastructure, London, UK, 13-15 September.
Huemann, M. and Silvius, G. (2017) Projects to Create the Future: Managing Projects Meets Sustainable Development. International Journal of Project Management, 35(6), 1066-1070.
Invernizzi, D. C., Locatelli, G., Velenturf, A., Love, P. E., Purnell, P. and Brookes, N. J. (2020) Developing Policies for the End-of-Life of Energy Infrastructure: Coming to Terms with the Challenges of Decommissioning. Energy Policy, 144: 111677.
Joint Standing Committee on Northern, A. (2020) Never Again: Inquiry into the Destruction of 46,000-Year-Old Caves at the Juukan Gorge in the Pilbara Region of Western Australia - Interim Report, Parliament of the Commonwealth of Australia, Retrieved.
Merrow, E. W. and Nandurdikar, N. (2018) Leading Complex Projects a Data-Driven Approach to Mastering the Human Side of Project Management, Wiley.
Naderpajouh, N., Matinheikki, J., Keeys, L. A., Aldrich, D. P. and Linkov, I. (2020) Resilience and Projects: An Interdisciplinary Crossroad. Project Leadership and Society, 1: ,100001.
Nightingale, P., Baden-Fuller, C. and Hopkins, M. M. (2011) Projects, Project Capabilities and Project Organizations. Advances in Strategic Management, 28: 215-234.
Sankaran, S., Müller, R. and Drouin, N. (2020) Creating a 'Sustainability Sublime' to Enable Megaprojects to Meet the United Nations Sustainable Development Goals. Systems Research and Behavioral Science, 37(5): 813-826.
Whyte, J. (2019) How Digital Information Transforms Project Delivery Models. Project Management Journal, 50(2), 177-194.
Whyte, J. and Davies, A. (2021) Reframing Systems Integration: A Process Perspective on Projects. Project Management Journal, 52(3): 237-249.
Whyte, J., Fitzgerald, J., Mayfield, M., Coca, D., Pierce, K. and Shah, N. (2019) Projects as Interventions in Infrastructure Systems‐of‐Systems. IInternational Committee on Systems Engineering (INCOSE) International Symposium, Orlando, USA, 20-25 July.
Whyte, J., Naderpajouh, N., Clegg, S., Matous, P., Pollack, J. and Crawford, L. (2022) Project Leadership: A Research Agenda for a Changing World. Project Leadership and Society 3: 100044.
Wijayasekera, S. C., Hussain, S. A., Paudel, A., Paudel, B., Steen, J., Sadiq, R. and Hewage, K. (2022) Data Analytics and Artificial Intelligence in the Complex Environment of Megaprojects: Implications for Practitioners and Project Organizing Theory. Project Management Journal 53(5), 485-500.
Willemsen, M., Pollack, J. and Algeo, C. (2020) The Role of Project Management in Threatened Species Recovery. International Journal of Managing Projects in Business, 13(5): 981-998.
Keywords:
Projects, project leadership, ecological, society
Why publish in this Special Issue?
Special Issue articles are published together on ScienceDirect, making it incredibly easy for other researchers to discover your work.
Special content articles are downloaded on ScienceDirect twice as often within the first 24 months than articles published in regular issues.
Special content articles attract 20% more citations in the first 24 months than articles published in regular issues.
All articles in this special issue will be reviewed by no fewer than two independent experts to ensure the quality, originality and novelty of the work published.
The journal is open access and the publication fee is waived for submissions to a special collection before the end of 2023.
Learn more about the benefits of publishing in a special issue: https://www.elsevier.com/authors/submit-your-paper/special-issues
Interested in becoming a guest editor? Discover the benefits of guest editing a special issue and the valuable contribution that you can make to your field: https://www.elsevier.com/editors/role-of-an-editor/guest-editors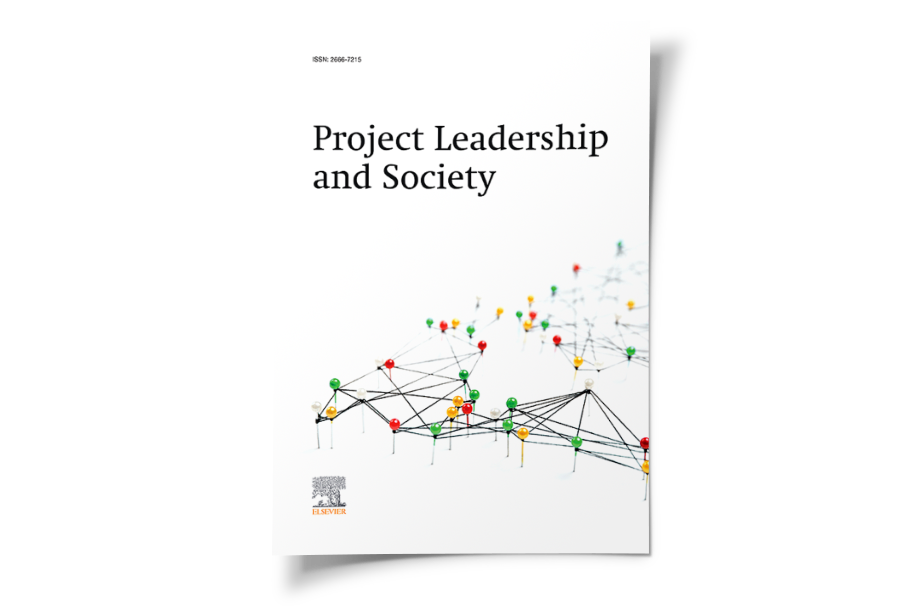 The 1st International Symposium on Project Leadership in a Changing World was held online on 10 November 2021.
Click here to access the agenda, videos of the sessions and other details of this symposium.