Leadership Team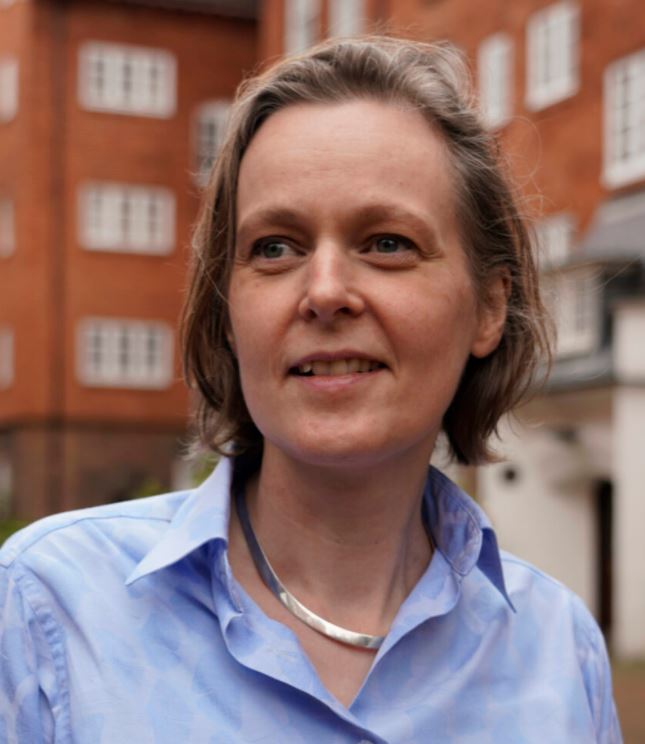 Professor Jennifer Whyte – Institute Director
PhD, FICE
Head of School, School of Project Management
Director, John Grill Institute of Projects
Professor Jennifer Whyte is Head of the School of Project Management, in the Faculty of Engineering at the University of Sydney, and Director of the John Grill Institute for Project Leadership. The Institute has the ambition to develop project leadership capability and capacity, and to make the University of Sydney the 'go-to' place for insights on project sponsorship, leadership and governance, through high quality executive education, through operating at the leading edge in the international research community and through giving independent advice to senior project sponsors and leaders, within NSW, across Australia, and internationally. Jennifer brings substantial experience of leading interdisciplinary research teams to have impact on practice, working across departments, collaborating with industry members and partners, running showcase events with senior industry, policy makers and Ministers, and convening related Executive Education, CPD and MSc Programmes. She retains a position at Imperial College London, where she was Director of the Centre for Systems Engineering and Innovation, and the Royal Academy of Engineering and Laing O'Rourke Professor of Systems Integration in the Department of Civil and Environmental Engineering (2015-2021). At Stanford University (2015), she was Shimizu Visiting Professor in the Civil and Environmental Engineering Department. At University of Reading (2008-2015), she was Director of the Design Innovation Research Centre and a Professor in Innovation and Design at the University of Reading. Her first degree is from University of Cambridge and her PhD from Loughborough University. She did postdoctoral research at SPRU, University of Sussex, and Imperial College London. Her research has had significant impact on transforming industry and policy. She is a member of the UK Construction Leadership Council (currently through the Senior Advisory Group (2021-); previously a Board Member(2019-2021)). She sits on the UK's EPSRC Engineering Strategic Advisory Team; is a Board Member of the ICSF 'Transforming Construction' Advisory Board; and previously sat on the MHCLG Building Safely Committee (2018-2019), set up after the Grenfell Disaster. She gave evidence to the UK's Lord's Select Committee Inquiry on Offsite Manufacturing for Construction in 2018.Funded research projects include the "Transforming Construction Network Plus", RCUK; "Analysing Systems Interdependencies in the Digital Twin" , funded through Centre for Digital Built Britain (CDBB) and "Grand Challenge III, Data-Driven Design under Uncertainty" as part of the Alan Turing Institute/Lloyds Register Foundation 'Data Centric Engineering' Programme. She has previously won awards through the prestigious EPSRC 'Challenging Engineering' scheme for future research leaders, and held an Advanced Institute of Management Research mid-career fellowship in Management Practices. She co-curated the World Economic Forum (WEF) 'Engineering and Construction' Transformation Map (2016-2019). She has worked with Singapore's Building and Construction Authority to deliver Singapore's Integrated Digital Delivery strategy, draw on her research to train more than 100 senior executives. https://www.sydney.edu.au/engineering/about/our-people/academic-staff/jennifer-whyte.html
Associate Professor Julien Pollack – Institute Deputy Director
Ph.D. (UTS 2005) B.Sc. (UNSW 2000) B.A. (1997)
Deputy Head – Research
School of Project Management
Associate Professor Julien Pollack started working in project management in the Australian public sector delivering organizational change projects, where he completed an Action Research Ph.D. This research won national and international awards. Following this, he managed telecommunications and heavy engineering projects, before taking an academic position in 2011 to teach project management. He joined the University of Sydney in 2016. His research has focused on two broad themes: trends in project management research; and developing project management practice to meet the needs of projects that cannot be pre-defined in simple and stable terms. He has successively drawn on systems thinking, complexity theory, and change management to address this latter area of research, particularly focusing on the delivery of organisational change projects. His research in these areas has been frequently published in the leading project management journals and research conferences.
https://www.sydney.edu.au/engineering/about/our-people/academic-staff/julien-pollack.html

Honorary Affiliates
Professor Richard Badham
Professor, Project Leadership
Honorary Affiliate, John Grill Institute for Project Leadership
Professor Richard J Badham is an Honorary Affiliate of the John Grill Institute at The University of Sydney. His academic research is focused on leading innovation and change, with particular attention to power and politics, paradox and irony in leadership development.

Richard has held appointments as Professor of Management and Associate Dean, Research at the Macquarie Graduate School of Management, Director of the Centre for Managing Change and Foundation BHP Professor of Innovation at Wollongong University and Senior Von Humboldt Fellow at the Fraunhofer IPK (Berlin). He has developed and led innovation projects and leadership programs for the European Commission, the West German Government, Datacom, Chris O'Brien Lifehouse at RPA, BHP Steel, Ford, James Hardies and Hoover, as well as numerous other government agencies and corporations in Australia and worldwide. He is the author of the best selling academic text Power, Politics and Organizational Change(Sage Third Edition 2020), the forthcoming book Ironies of Organizational Change(Edward Elgar, 2022) and Theories of Industrial Society(Routledge Classics in Social Theory, 2014) as well as over 100 academic articles, book chapters and commissioned documentaries and short plays on organizational innovation and change.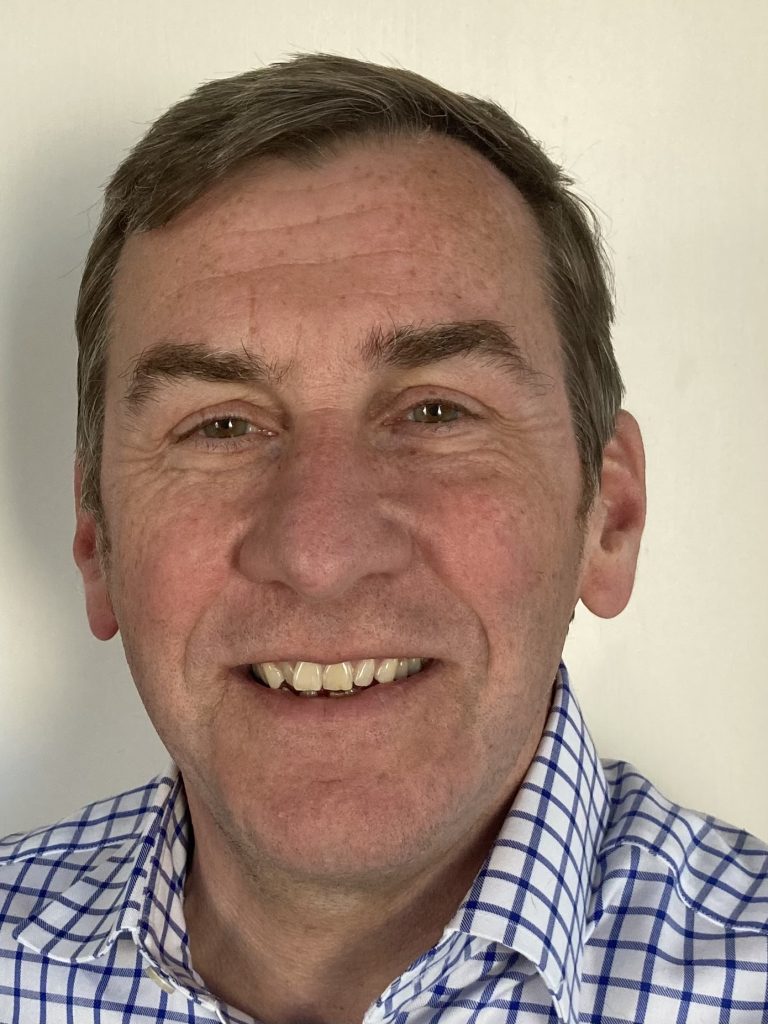 Andrew McNaughton, FREng, CEng, FICE
Infrastructure Partner – Aczel
Adjunct Professor at University of Sydney
Andrew recently joined Aczel as a Partner. Aczel is a consultancy specialising in strategic change management and complex project delivery across multiple sectors

From June 2016 Andrew served as Chief Operating Officer of the Systra Group, a French headquartered company with 7000 staff, globally, specialising in transport engineering and consultancy services. Andrew was previously Director of Engineering and Construction for Tidal Lagoon Swansea Bay Plc.

Andrew has over 35 years' experience of delivering major infrastructure in the UK and overseas. As both a project manager and an executive officer he has been responsible for the delivery of many of the country's major infrastructure projects over that time

Prior to his appointment at Tidal Lagoon, Andrew was the Chief Executive Officer of Balfour Beatty plc. He held a range of executive positions in his 17 years at Balfour Beatty, including Chief Operating Officer and latterly Chief Executive Officer. From graduation he initially spent 12 years with the Kier Group, a period that included his involvement in the construction of Sizewell B nuclear power station

Andrew is a Fellow of the Royal Academy of Engineering. He has served as a Vice President of the Institution of Civil Engineers (ICE) and was previously named Civil Engineering Manager of the Year by the Institution. In 2020, Andrew led a study on behalf of the ICE into the performance of infrastructure project delivery that led to a report. Welcomed across the industry, defining a Systems Approach to Infrastructure Delivery

In July 2021, Andrew was appointed as a Non-Executive Director of the newly formed Board of AWE Plc, with specific responsibility for the infrastructure investment programme to support the current and future delivery requirements of the organisation.
In December, Andrew was appointed as a Non-Executive Director of Sheffield Forgemasters Ltd, with specific responsibilities for the investments in new infrastructure and equipment by MoD to support future at sea capability.