Project Productivity report
November, 2021
Introduction

Project management is a form of knowledge work and the project management function of an organisation is an essential component in delivering and maintaining business value. As with all knowledge work, project management presents unique challenges in understanding productivity.

Due to variation between projects and their contexts and the uncertainty that is common during project planning and execution, simple measures of productivity may fail to effectively communicate the productivity of work involved in delivering value through projects.

In this report Professor Lynn Crawford and Associate Professor Julien Pollack provide insight into:

Methods to measure and communicate the productivity and impact of project based work

Innovative ways of improving sustainable levels of productivity in the way that projects are managed

The scope of the study included understanding the productivity of project management functions and personnel. The study scope did not include consideration of the productivity of relatively standardised trades and services commonly employed on projects, or consideration of efficient use of materials in projects.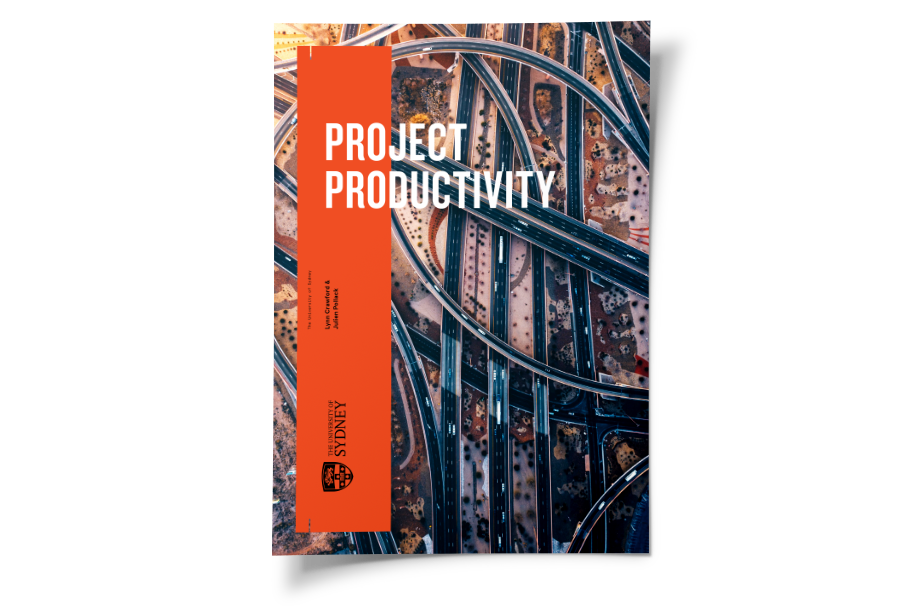 Authors:
Lynn Crawford, Julien Pollack
Read:
https://www.sydney.edu.au/content/dam/corporate/documents/faculty-of-engineering-and-information-technologies/research/john-grill/2022-project-productivity-report-w05-john-grill-institute-for-project-leadership.pdf
Share:
Engage:
Comments
No comments to show.