Industrial decarbonisation expert Nashwan Dawood visits SoPM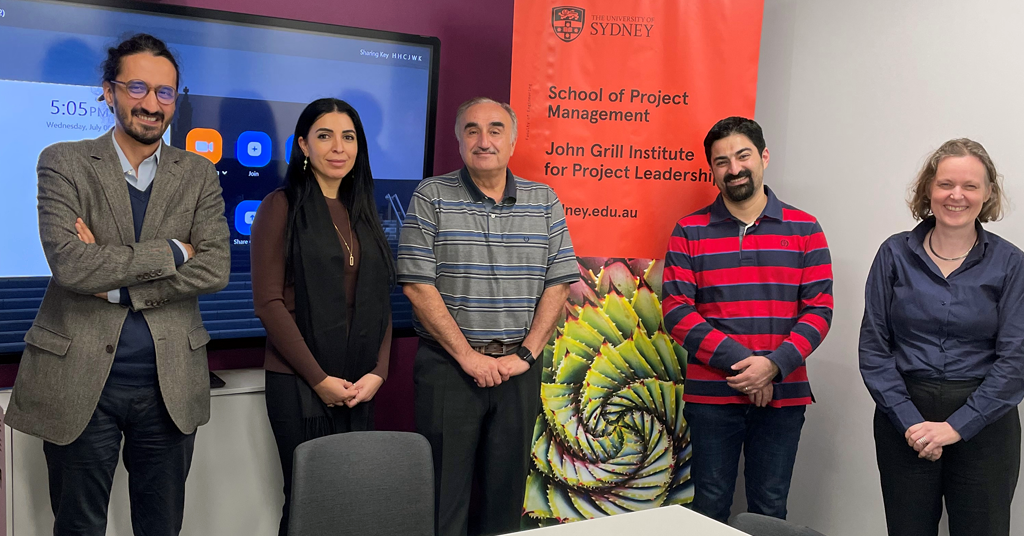 Professor Nashwan Dawood from the University of Teesside in the United Kingdom recently visited the School of Project Management and John Grill Institute for Project Leadership.
Mr Dawood, who is the Associate Dean (Research and Innovation) at the School of Science, Engineering & Design, discussed the university's decarbonisation agenda and his expertise in sustainable infrastructure, carbon reduction in construction, housing and engineering.
He is pictured with Dr Nader Naderpajouh, Dr Suhair Alkilani, Dr Ali Eshraghi and Head of School and Institute Director Professor Jennifer Whyte.
You can find out more about Professor Dawood's research here.
Comments
No comments to show.